About int13
int13 a team of talented engineers and artists working hard to create the best Augmented Reality Games the world has ever seen.
We use our in-house AR tech, highly optimized for the ARM architecture to get the best tracking robustness without consuming the all CPU cycles (we need them to run the games!)
We're doing a lot of R&D to continually enhance the tech to be able to create even more amazing and fun games.
Our internal development framework has been built from the ground up to be efficient, portable and avoid platform dependence, it is based on C/OpenGL-ES and is currently working on iOS (iPhone/iPad/iTouch), Android, Bada OS (Samsung Wave) and the Nintendo DSi.
We worked also on several AR projets for tourism, architecture & advertising.
(More information about our Augmented Reality Technology here).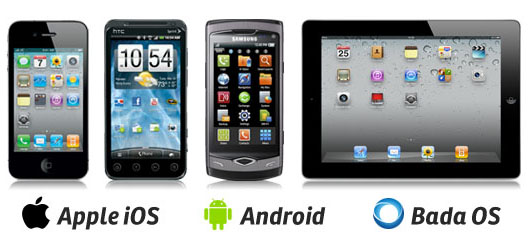 The Team

Stephane: CEO - Technical Director
Favorite games: Starcraft 2, Duke nukem 3D, Boulder Dash

Fact: Stopped playing SC2 because mules are OP. Knows a seemingly infinite amount of small scientific stories.

France: Co-founder - Artist
Favorite games: Monkey Island 2, Naturalchimie, F-Zero Series

Fact: Knows how to talk and act like a coder without being one. World class Tetris player.

Pierre: Developer & Gamedesigner
Favorite games: Portal, Heroes of Newerth, World of Goo

Fact: Designer of the almighty Bouip engine. Skills: the deafening roar. Smecta's lover.

Anthony: Developer
Favorite games: Final Fantasy, Metal Gear, Donkey Kong

Fact: Never drinks coffee, except on special occasions. Award of the most cryptic sketchboard.

Antoine: Artist
Favorite games: Diablo 2, Fatal Fury MOTW, SF III third strike

Fact: Kawax's defender. Inventor of the Red Coke Diet (and amazingly, it works!).

Marcin: Artist
Favorite games: Metal Slug, Earth Defense Force 2017, Super Crate Box
Fact: Only non-french guy in the team, only well-dressed guy of the team also, maybe a coincidence.

Kawax: Supervisor
Favorite games: Viciously killing spiders, going berserk when other cats are too close from her bowl of Friskies (tm).
Fact: Highest entity of int13. Sleeps in uncomon position & doesn't know how to meaow.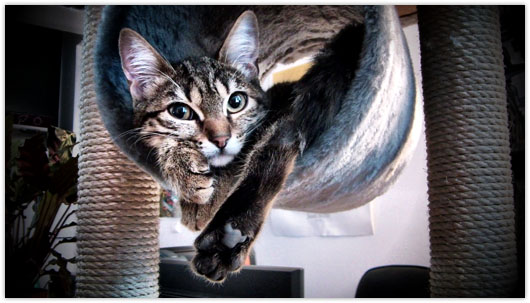 Address
int13
80 rue des haies
75020 Paris
France
Key Milestones
2008 - Winner of "Institut Telecom" grant.
2009 - Partnership with Parrot for the AR.Drone project.
2010 - Partnership with Samsung for the launch of Samsung Wave on MWC (Barcelona).
2010 - Realease of ARDefender & Kweekies (AR Games) on badaOS
2010 - Getting Cap Digital & "young innovative company" label.
2010 - ARDefender for iOS
2011 - Partnership with Dominos Studios to bring Augmented Reality into Patrimony
2011 - Architectural demo of the Pantheon in Augmented Reality during "Futur en Seine".
Partners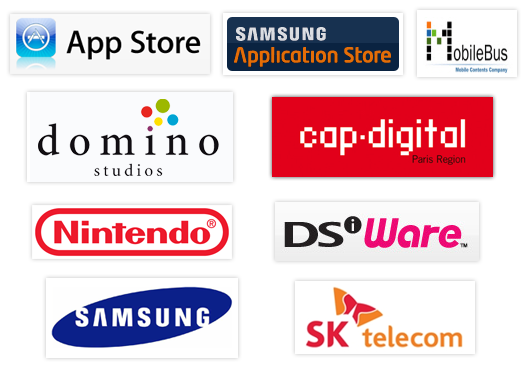 Legal Notices
The website is controlled and operated by int13, a S.A.R.L. under French law, with a share capital of 90 000 euros, registered in the Registre du Commerce et des Sociétés d'Evry under the number 503 814 667, Siret number 503 814 667 00013, and whose registered office is located at 14 rue Charles Fourier, 91000 Evry, France