The project started 3 months ago, and some journalists from Pixelmacher (ZDF Kultur) went in our office to do a small documentary. So, if you are curious about it, you can see some old shots of the project and our developers/artists working on it :)
The goal of this new sequel of ARDefender is to introduce a multiplayer experience in augmented reality. Our focus was to add a lot of content and a much deeper gameplay to develop a strong AR game that is not only a technical demo. There is plenty of ennemies and various weapons with upgrades. We also added 6 heroes that you can control into your real environnement.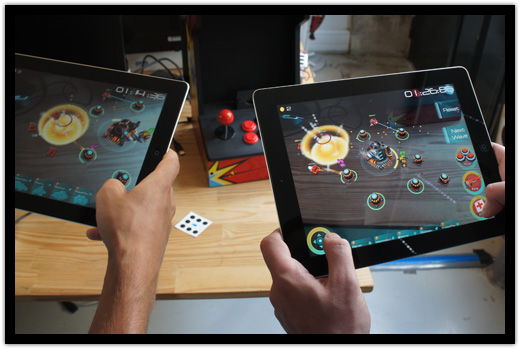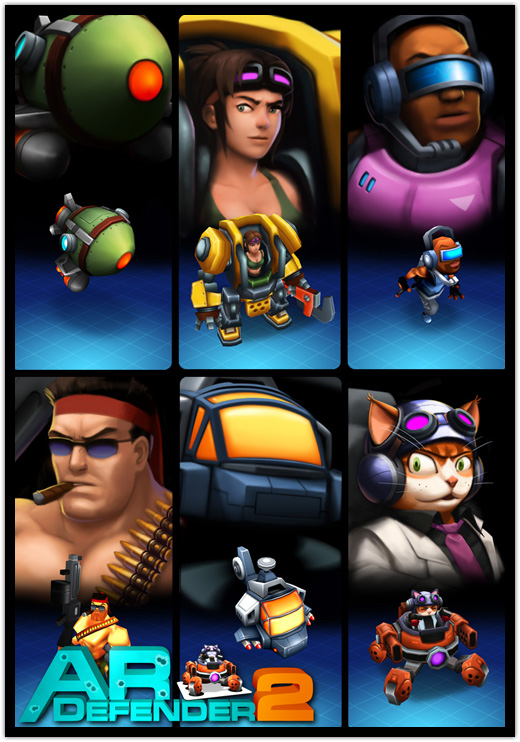 The date is "when it's done" as usual ;)
No need to pinch yourself, you're not dreaming! Yes, ARDefender is finally available on Android 2.1 and up! Given the huge number of Android devices, we weren't able to test the camera on all of them!
To celebrate, take a look at the new trailer! Tell us what you think.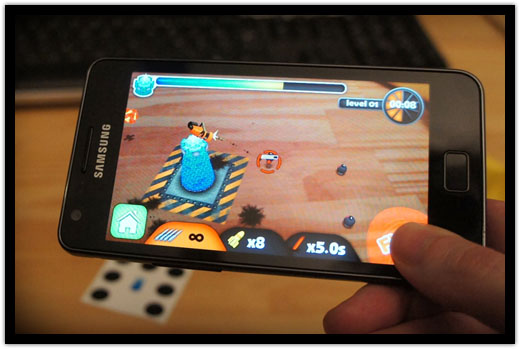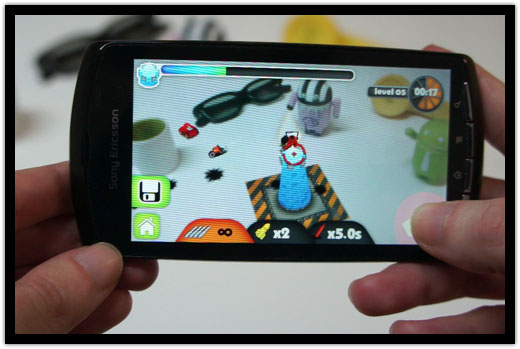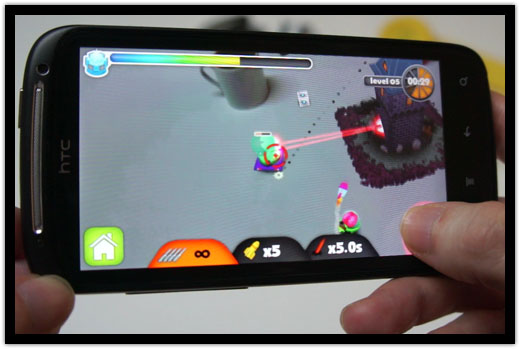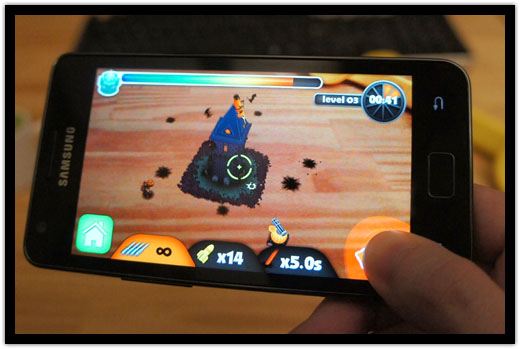 We just finished the developement of our new game engine, and to celebrate this achievement we decided to create a special edition of ARDefender for Halloween.
Here is what's new in this version (dubbed 1.5.1)
* New engine, first time you'll see an AR game running at 60 FPS on any platform!
* Halloween edition (the classic mode is also included)
* 22 Achievements
* New upgrades (Defense Drone and Armaggedon)
* New sound engine, with AR based positional sounds
* Game Save
* New towers to unlock
* Much improved level design
* The game is now an Universal App, it works very well on iPad2 with a big marker
Now that our new engine is done, you'll get a lot more news from us in the coming months, we have a lot of exciting stuff to show.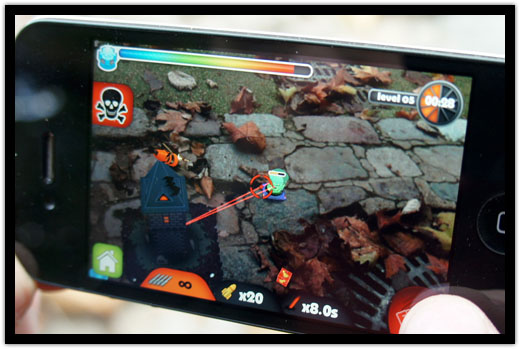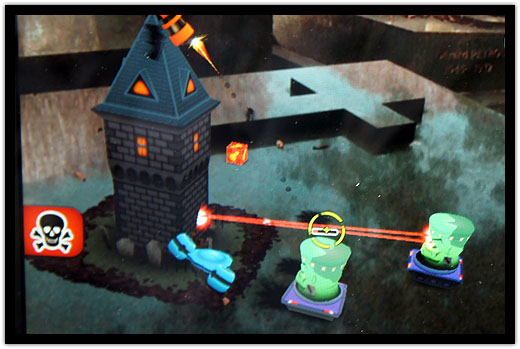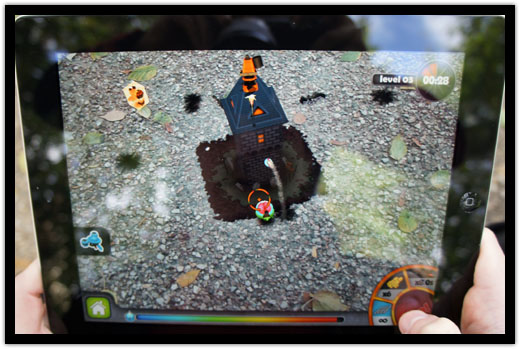 ARDefender Halloween Edition for iOS (iPhone, iPad, iTouch)
We were showing a technical demo of the Pantheon in Augmented Reality on iPad during an event in Paris. Here is some pictures.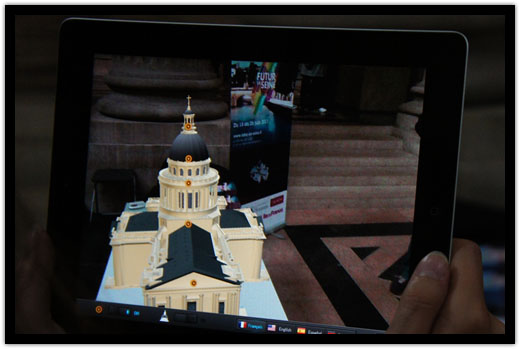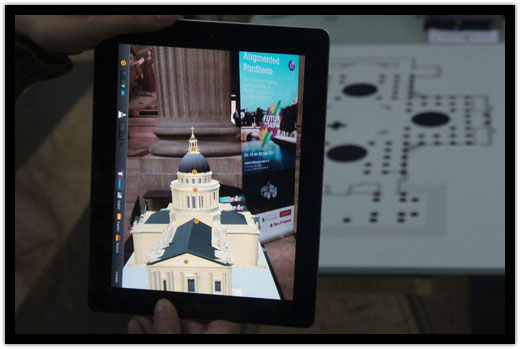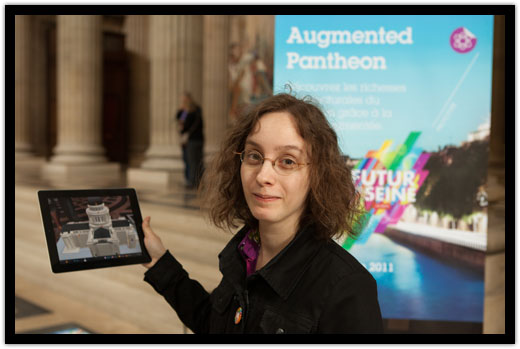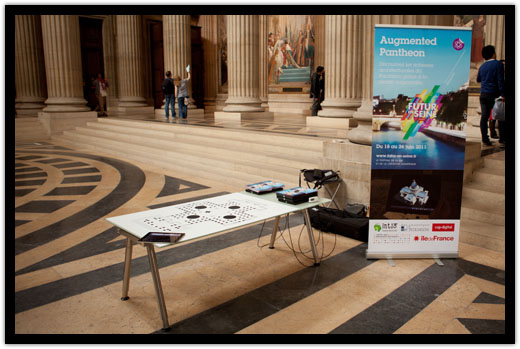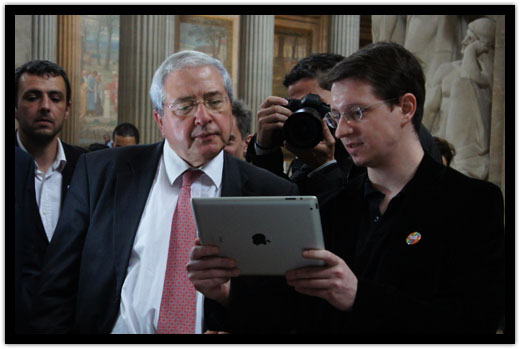 Using Int13 Arwiz technology. It was 6 months of development (software & technology) and our first big project that is not a game.