The project started 3 months ago, and some journalists from Pixelmacher (ZDF Kultur) went in our office to do a small documentary. So, if you are curious about it, you can see some old shots of the project and our developers/artists working on it :)
The goal of this new sequel of ARDefender is to introduce a multiplayer experience in augmented reality. Our focus was to add a lot of content and a much deeper gameplay to develop a strong AR game that is not only a technical demo. There is plenty of ennemies and various weapons with upgrades. We also added 6 heroes that you can control into your real environnement.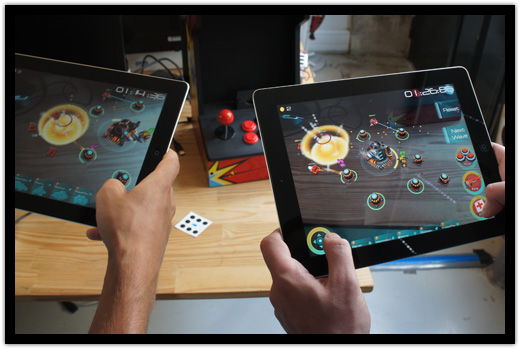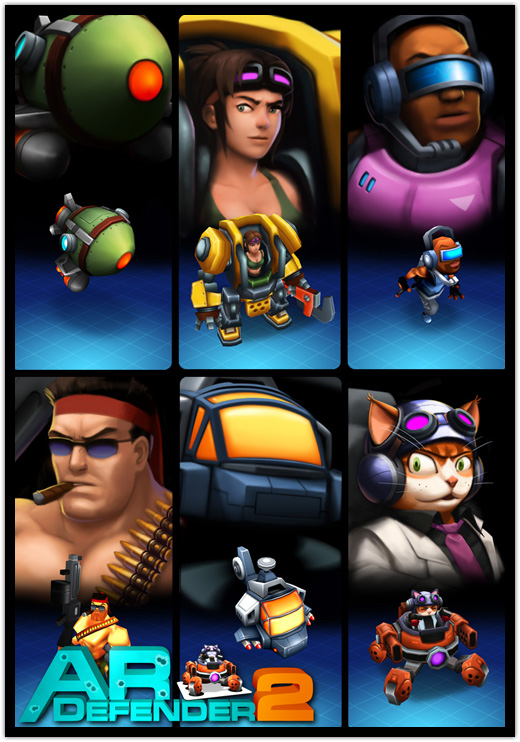 The date is "when it's done" as usual ;)
We were showing a technical demo of the Pantheon in Augmented Reality on iPad during an event in Paris. Here is some pictures.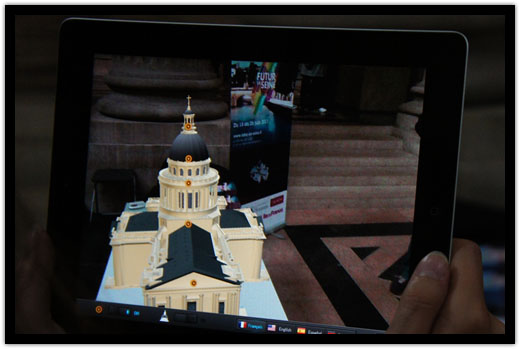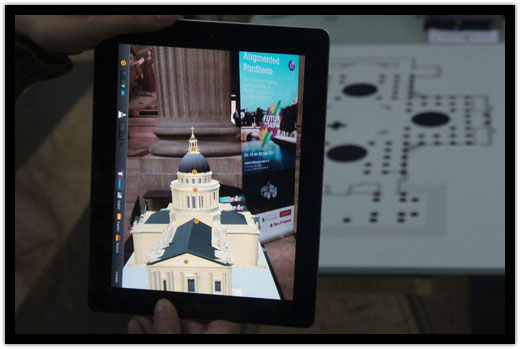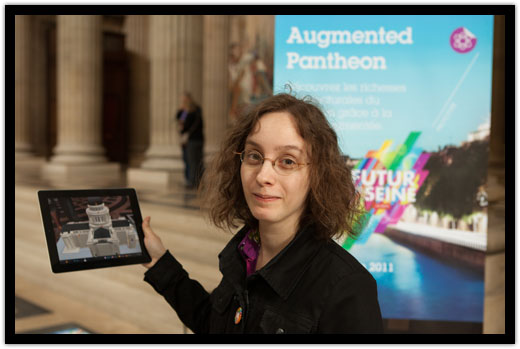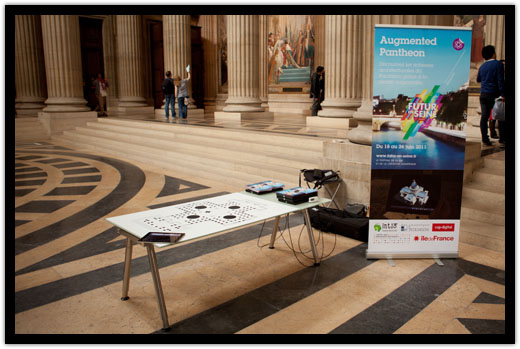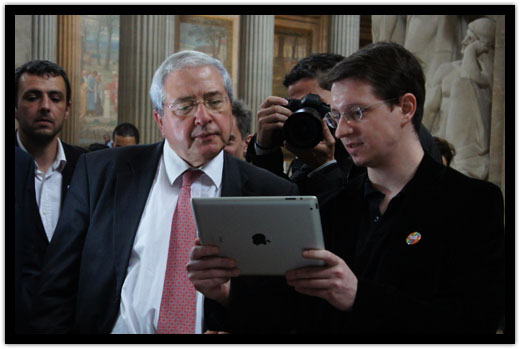 Using Int13 Arwiz technology. It was 6 months of development (software & technology) and our first big project that is not a game.
More information (fr)
A new design and a new start.
We're back with a new website, more focused on games.
We know that we're a bit behind schedule. As promised we're releasing an update of ARDefender, on iPhone and Android.
Kweekies is still only available for bada devices, but we're working on a new and enhanced version of the game.
But we had to re-program our internal engine to work with OpenGL ES, and it was about 8 months of work (still in progress).
When Stephane (the big boss) started to write uEngine, there was no OpenGL and no accelerated graphics on mobile devices. It was necessary to rewrite all this part.
Next steps
First, we will release our new version of ARDefender. A free update of course, including HD graphics, an armageddon, a drone to help you to shoot enemies, a save button, achievements, new languages and a few surprises.
Target devices: iPhone, iPad, and later Android (1 month of work, the Android port is nearly ready but we still need to do a lot of testing).
Kweekies is still in progress, I really can't say when it will be released, so please stop asking us :) We won't sell the game until we think it's fun, because we've devoted too much time to this project to finally release a game that is ok but forgettable.