All the int13 team is proud to announce that we're releasing our second title today, after ARDefender (which was downloaded over 500,000 times on iOS, Android and Bada).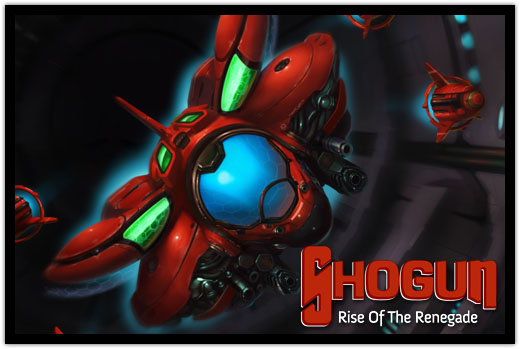 Our team is mostly specialized in AR games but we wanted to try something completely different with a tribute to a genre we'd really like to see more often on Smartphones : good old arcade shoot'em up, also known as Bullet Hell or manic shooters.
Shogun was inspired by some of the best titles of what is considered the golden age of the genre: the Japanese arcade games of the nineties.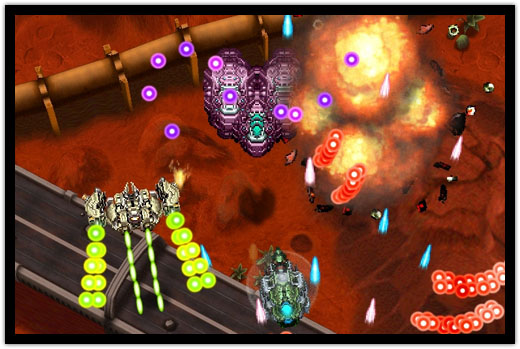 Here is the opinion of Jared Nelson of TouchArcade, who had the opportunity to test a preview build : "The game is absolutely gorgeous in person, the video doesn't quite do it justice. The gameplay is also really solid, offering most of the bullet-hell conventions you would expect as well as a few twists on the formula to differentiate itself from the pack. "
As shmups fans ourselves, our goal was primarily to create a game that we wanted to play, we think that the genre is particularly well suited to Smartphones screens and we also felt that the supply is too narrow, too expensive and targeted only at hardcore fans.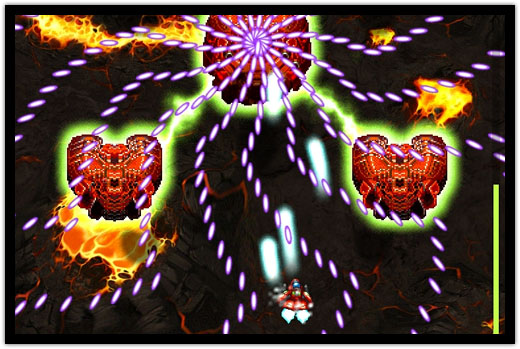 About the price, we chose to create only one free package with in-app purchases, so downloading the game is free and the first mission is free as well, we think this is the best we can do in the spirit of "try before you buy".
Independant missions are priced at $0.99 and the whole package can be bought at a discounted $2.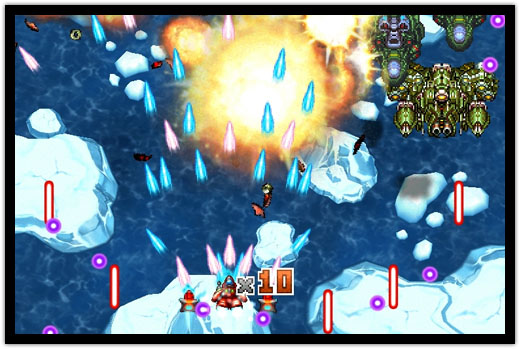 Shogun is an Universal iOS app, with native HD resolution on the iPad, the game is also iCade compatible.
The Android version will be available very shortly this week, and Bada in version will be available in about 2-3 weeks.
Also note the music from Xavier & Sylvain, a mixture of "French touch" electro-rock.
The game is available here: http://itunes.apple.com/app/shogun/id485759932
The website (with leaderboard a cross-platform) is here: