Disclaimer: I was unable to obtain a copy of the NDA (non-disclosure agreement) which I signed at the beginning of the trip and as such I have chosen not to give the name of the brand I am talking about. I would like to apologise in advance to the French subsidiary of this brand who have organised the most amazing events over the past two years. I would also like to give my sincere apologies to one person in particular, in Korea, who I respect enormously and who, I hope, knows who she is.
In 2010, I became part of a brand ambassador programme for a major Korean brand. For 2 years, I have really enjoyed the work I did for them – attending numerous fantastic events to promote their company to both a local and global audience. This programme exists in several countries other than France, though each is run slightly differently.
As part of the Olympic Games in London, the brand organised an international event which would bring together ambassadors from all these different countries with the promise of an all-expenses paid trip to London – including tickets to experience the Olympic Games.
In order to choose the winners, they held a competition. The objective was to promote the functionality of one of their devices by making videos. The selection criteria was based on the number of views and the originality and creativity of the content.
On March 30th I received this: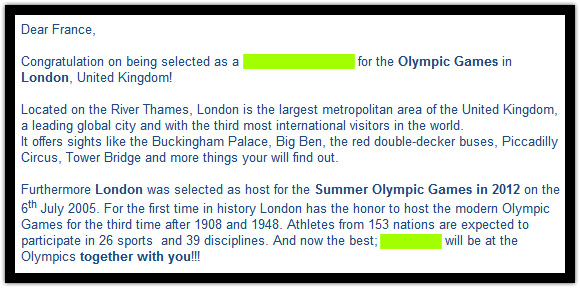 HOLLY SHIT I WON !
Several months later, I am on my way to London without any information about the trip other than the flight number, the address of the hotel and some vague information about the other ambassadors who I would be meeting.
I was already quite worried as we had been split into 4 groups. My own group is a little different to the others, less mixed and spending less time in London. Here is the composition:
2 ambassadors from China (with 2 guests)
1 ambassador from Thailand
Me (from France!)
Day two, the briefing
Once we finally got on site, we were informed of the missions which we had to do. Essentially:
Share as much as possible on Twitter, Facebook and other social media networks.
Go to XXXXX shops and gain insight into what visitors thought about the products and the shops.
Take pictures of ourselves in front of OOH advertisements (billboards).
Every day we had to do a report with questions like "What did you do today?" "What will do you tomorrow?" which had to be handed in by 11pm every night. And the interviews with customers would have to be sent at the very end of the trip.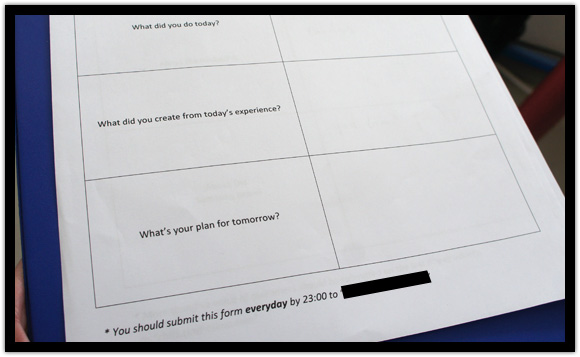 I found it very interesting that we had to hand the report in by 11pm every night. Every night we met as a group at 5.30~6.30 pm for dinner and then arrived back at the hotel between 9 and 10.30pm. This ensured that we were stuck in our hotel room for half an hour after dinner with no desire to go out and enjoy ourselves afterwards, especially after having worked a full day. We were not allowed to drink alcohol in the restaurants but that didn't stop me from ordering wine at every meal… Fuck it, I'm French!!

The second interesting thing was that if we decided to leave the hotel, we were always greeted by the staff in the lobby. They didn't leave the hotel until they received all of the daily reports from the ambassadors. Do they not realise that we are all over 15?
Day 3 – the hard work begins:
And I'm already bored : the missions are not exciting, and I struggle to find anything to share with my friends on Facebook that wouldn't bore them stiff. I'm in London for the Olympics, but where are the Olympics?
Supervisors from the brand follow us during all trips and ask us to stay together "for safety reasons". I might however be lucky: other ambassadors are promoters, which means they stay in malls for hours, showing the brand's products to the public for a £25 daily compensation.
I can also clearly see that the Chinese ambassadors' guests are wondering what they're doing here. Somebody probably promised them amazing holidays in London at the heart of the Olympic experience, but they have no special treatment. They have to take part to all activities and send reports like everyone else.
In the street, one of the guests is crying silently but heavily, his tears rolling down the cheeks…
Day 4 – the first confrontation:
Today, the agency decided to assign us a new mission: recording 3 videos highlighting the features of one of the brand's products. In three hours.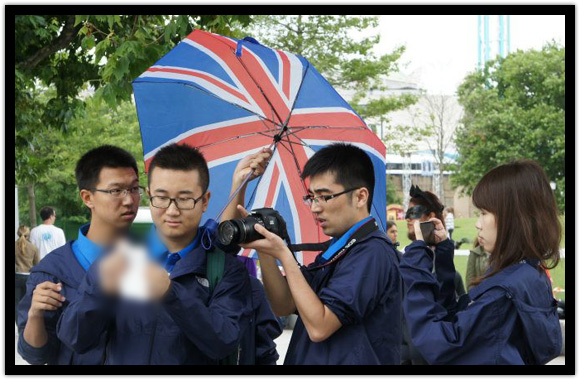 Obviously we are absolutely not equipped to do that. We even lack an editing software on our PCs. I worked one hour and produced some rushes but my supervisor dismissed it as "a bad idea". We're already one hour behind on our schedule and it's time to go on the "shop tour", meaning forced walking across the city.
In one of the shops, a Korean supervisor suddenly takes my camera: "Now I'm recording you saying something to your friends about the shop. And you will put it on your Youtube account", he orders. Excuse me? Does he realise that this kind of video will bring no benefit to the brand, and I'll be the laughing stock of my Youtube friends? Luckily, the background noises were too high for the video to be uploadable.
Deprivation of freedom real now and I really begin to have trouble to see the good side of this trip. However, the young ambassadors are cheerful and in spite of the general exhaustion, everyone seems to make efforts to keep smiling and take the most of our London experience.
Day 5 – wrong allegations
I'm really tired and I slept really really bad.
But we had to go to the same shop we already visited and where there is almost nothing to do after having collected the goodies. We're still closely followed by our supervisors.
At lunchtime, we finally get 2 hours of break. WOW. TWO HOURS? ALONE? At this point it's the nirvana. But we nevertheless have something to do : "sharing a lot of content on social networks". My Thai friend took the opportunity to go shopping for 20 minutes.
Now the break is over and I felt that the Korean supervisor boss is a bit annoyed. She started to blame the other girl about the shopping. "it's not the time for shopping! you should share content!"
Finally she turns to me "you did nothing! you did nothing!" She's starting to act weird and repeat herself. But about 10 minutes earlier, I shared a picture on Facebook, with some success. Myselft, tea-potting in front of a giant ad of the brand.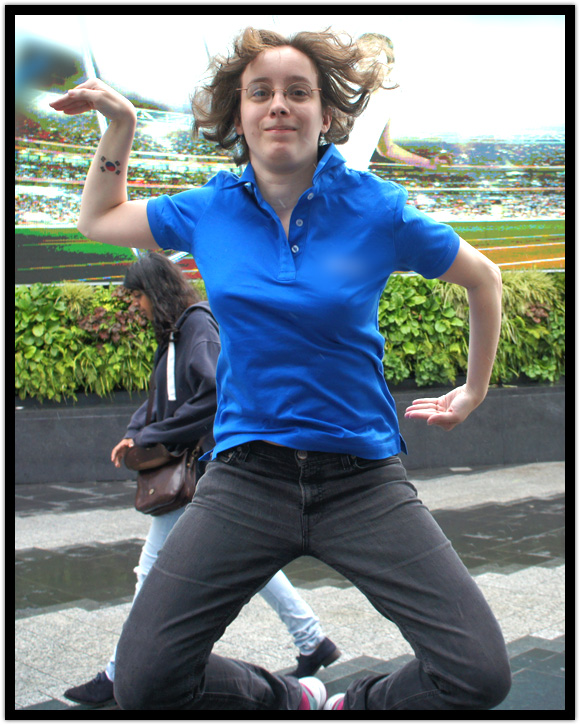 I showed her the picture and she went silent. Of course she never apologized. In fact, she forgot to add me on Facebook so she could not see any of my publications…
Probably annoyed, she asked me to go on the shop and say something in front of camera to promote the brand. I didn't know what to say… I did not prepared any speech because I wasn't aware. Of course the result was quite disappointing.
But the day was not finished! We had to complete five OOH pictures together. Thanks to the motivation of the group to finish that at soon as possible, we got seven. The guy at the agency announced the good news, we're free! Yes, but it's 5.30 PM. Thank you so much to give us one free evening…
Day six, nervous breakdown
In the original schedule, we had to visit London, but they canceled this activity because of the weather.
Uh? Because of the rain? In London?
OK. So we spent two hours at the Museum of london. Seems like the only free museum of London, quite boring.
At this point my chinese friends starts to look disappointed and sad, no visit, no shopping. While in the museum we started to speak frankly. Everyone criticizes the brand with his words, sometimes harsh, often clumsy, because of the language barrier. But one guy can't stop talking, he was clearly pissed off.
Tonight at the restaurant – great temple of junk food recommended but one of the influential ambassador – I drunk too much, but always in control. The evening "drags" and it's already 10.30 PM so we return to the hotel.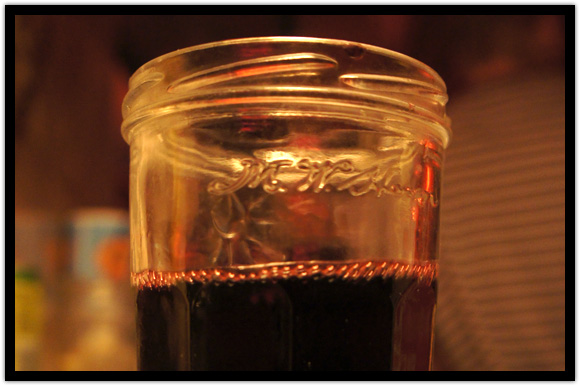 I decide with absolutely no reason (consciously) to go out to enjoy my last night without sending my report. Except… They're all waiting for me in the lobby. They challenge me and I replied that I did not intend to write this document. I was provocative. "Just tell me what I should write so that it suits you. I can be sick or drunk. Or being a so bad ambassador that don't respect the rules, I don't care, really." The person with whom I was talking gave up.
I left the hotel. But I saw two others following me in the street. WTF!?
They didn't want to let me go. We screamed at each others. Finally, because I was tired and weak, I agreed and went back in my room writing this fucking report.
After going down I saw that they were still standing in the lobby. They said : "you didn't send you voice customers". Damn… I forgot this stupid thing. But I was too angry to think about it and I just say something like "What! You really think I will go back on my room! No way!" with a lot of anger. I crossed the street and stumbled upon three ambassadors and started telling what's happening.
And then, what I saw? One of the Korean girls, the scariest one, followed me in the street! Also I trotted like an afraid cat and waited 1 hour outside, I felt lonely, very tired and scared.
After an hour, my phone was shutting down and I decided to return at the hotel. Wow, this time everybody is gone away. The evening is ruined and I'm completely disgusted. I'm going back to France Tomorrow.
Conclusion
From the Olympic Games, I saw two games.
The second day, a semi-final of table tennis in a stadium out the city and the sixth, a Volleyball eliminatory at Earls Court. We didn't had the chance to see the olympic stadium, or participate to other festive events related to the olympics. Of course I had no opportunity to watch television. The rest of the time we worked for the brand, with continuous coaching and only one free night.
The most embarrassing thing is the surreal feeling of being trapped. I also felt the indifference and contempt. In their eyes, I was a 30 years child in a labor camp with useless activities. And the last day (and only this last day) I decided that I wasn't going to follow one of the most stupid rule.
I honestly thought I was doing my best even if I was surprised to have to work 8 hours per day for 3 days, and that I hadn't signed any contract.
I thought that I just had to share cool pictures and status about the trip on Social Networks, in my way, with my words.
Finally, everyone forgot the most essential thing. We were in the heart of an exceptional event. There was so many things to do to enjoy it! It should have been much better for us and for the brand. We could have done Video workshops, meetings with members of the olympics staff. Participating to this special event with fervor and creating quality content.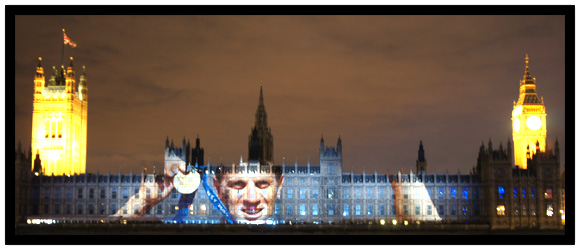 [edit] I would like to say again the the french subsidiary has nothing to do with this. The Korean agency contacted us directly. I did not expected to be free 100% during this week. But I was not expecting the full time coaching, additional tasks, schedules, long walks and the weird and sad spirit of this trip.